WELCOME TO MRS MULLIGAN'S P4 CLASS PAGE!
Throughout September and October, the children in P4M have been having a great time learning about THE SENSES. We have explored the five senses in a variety of fun and engaging ways. Take a look at our beautiful work!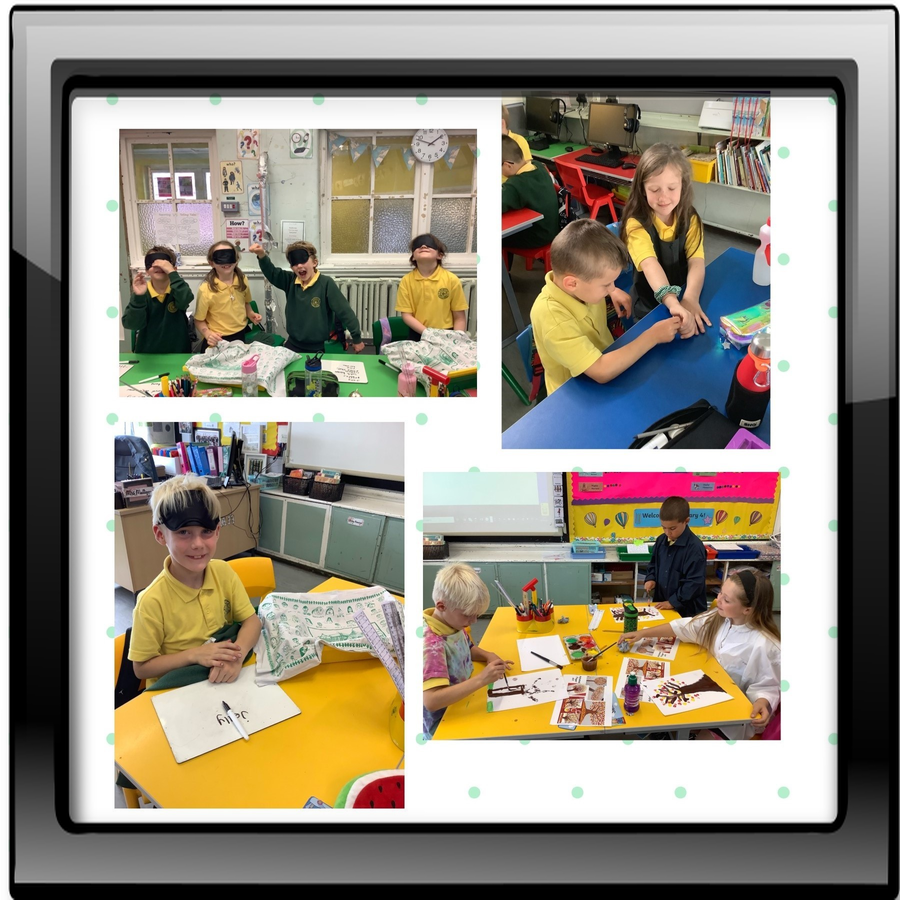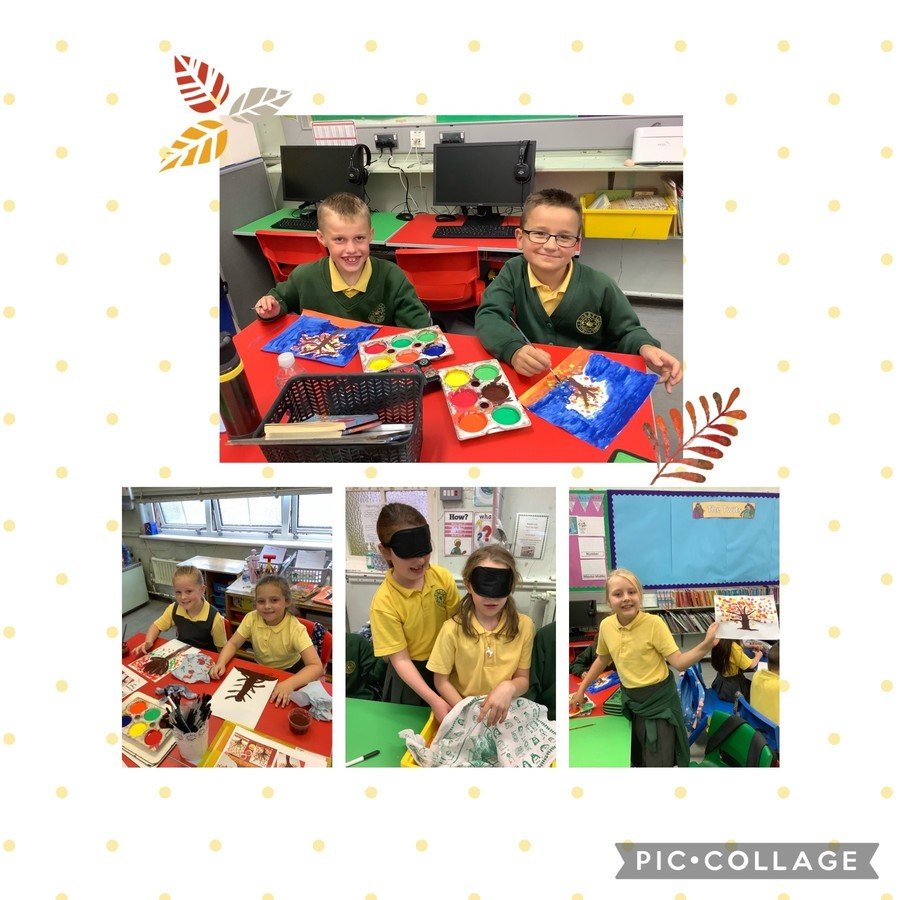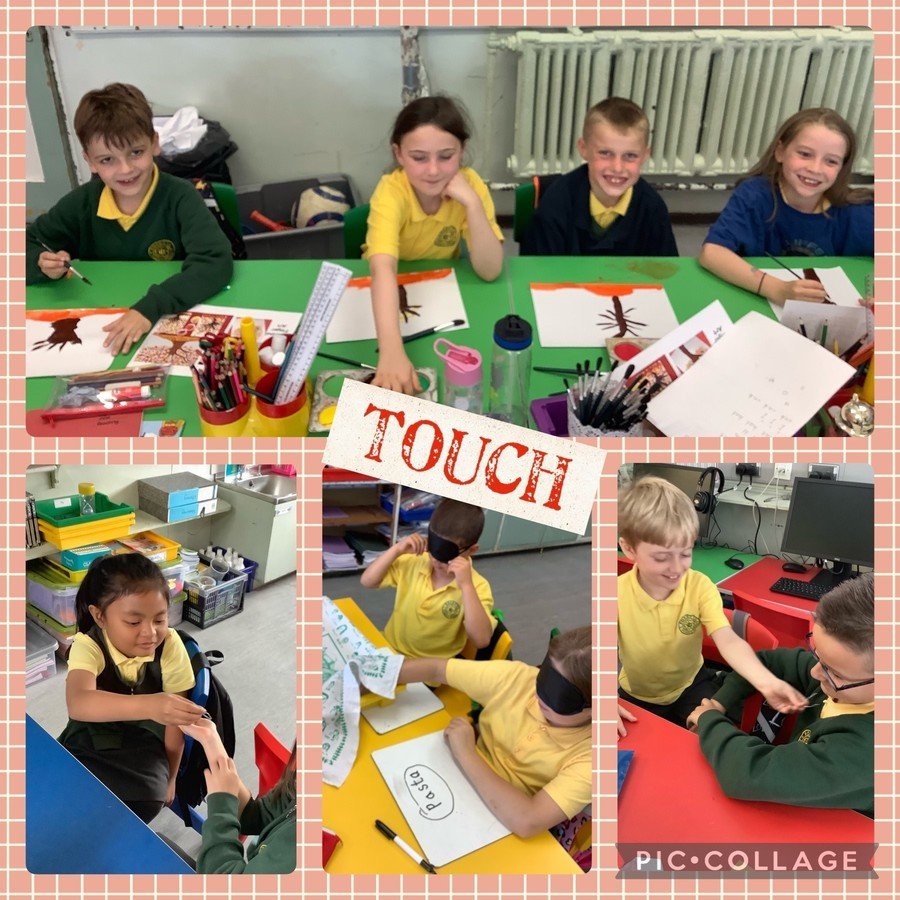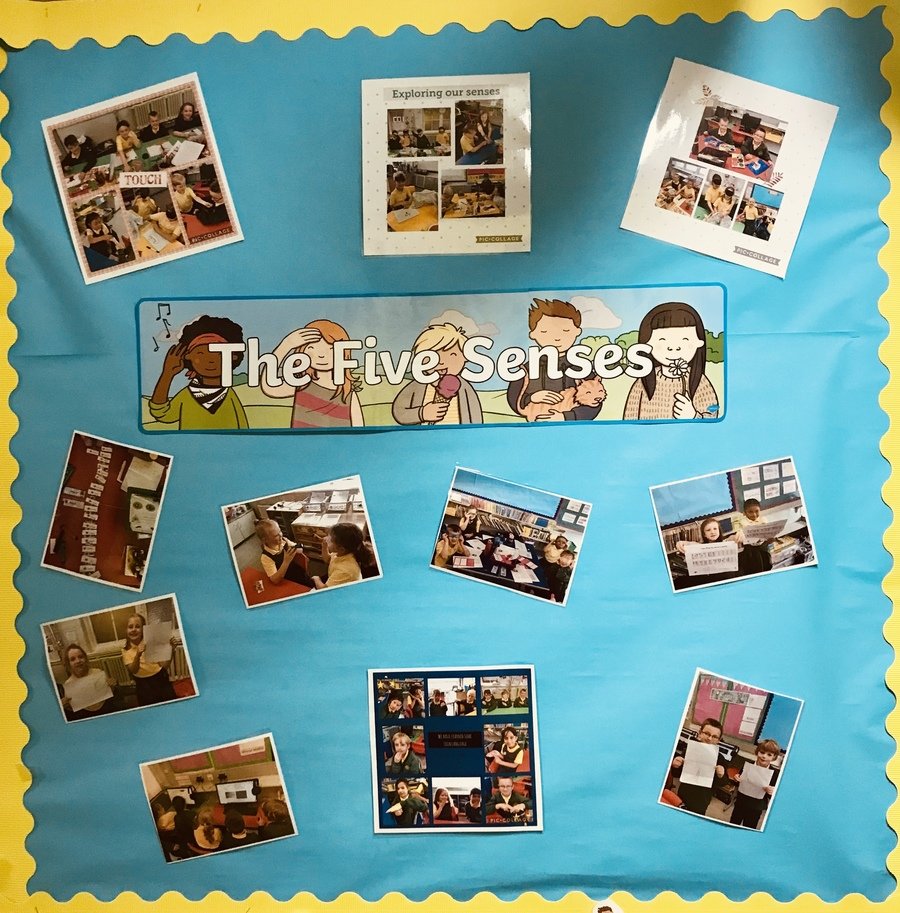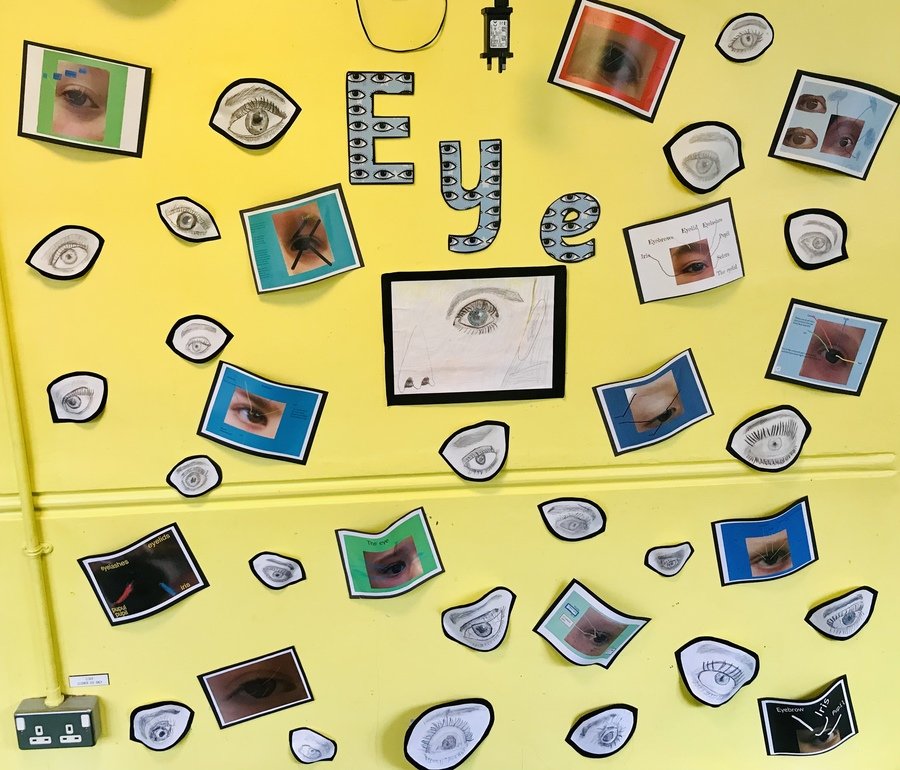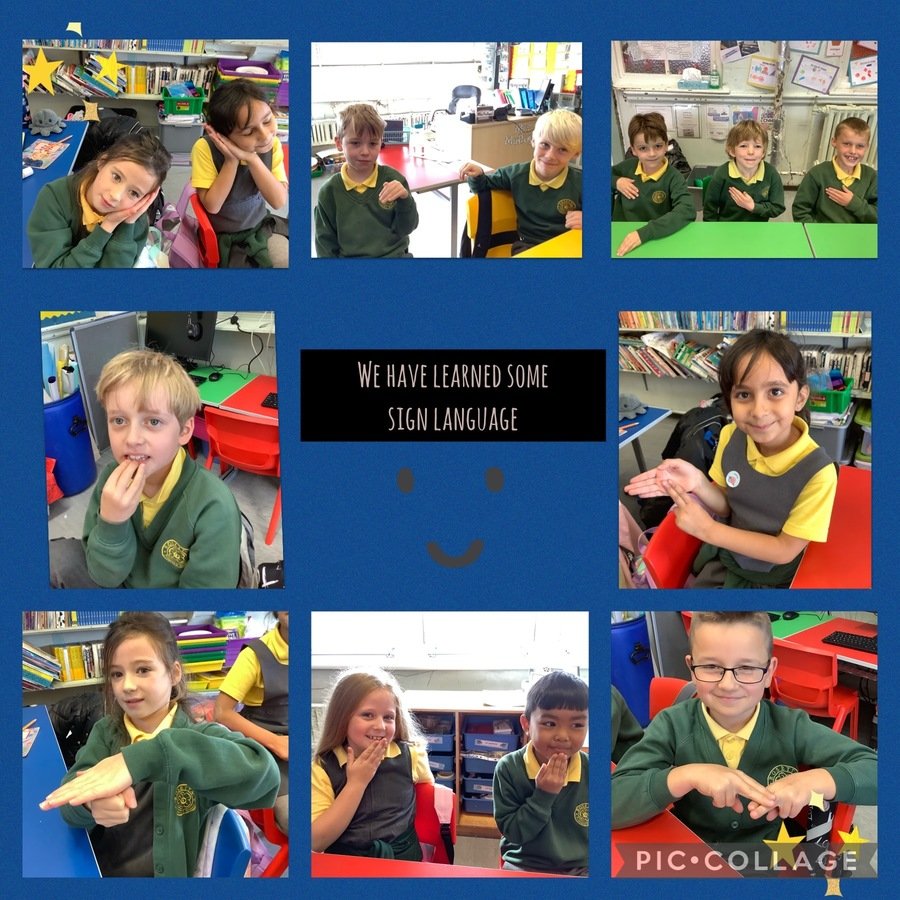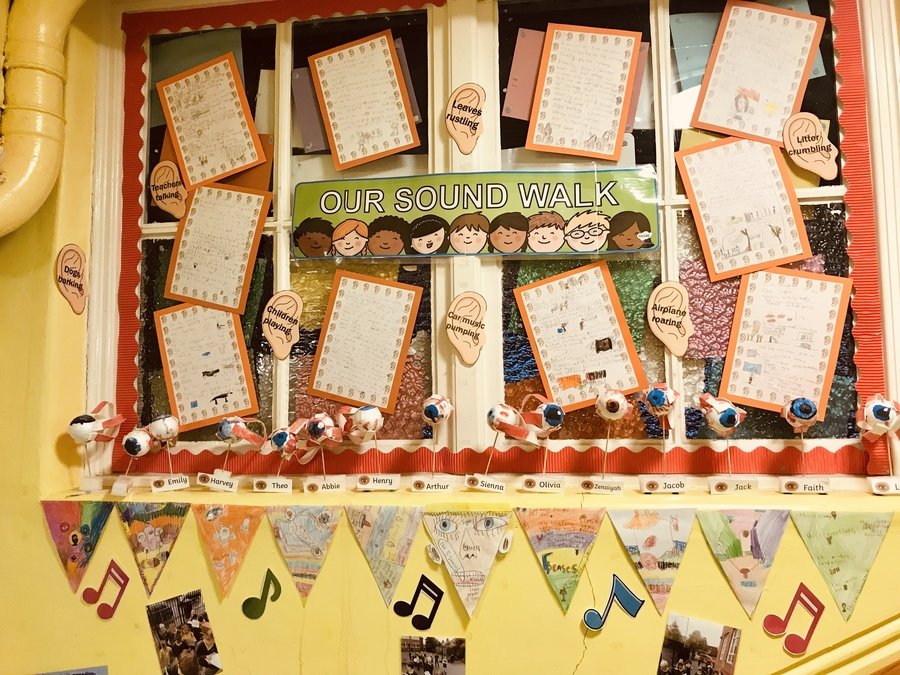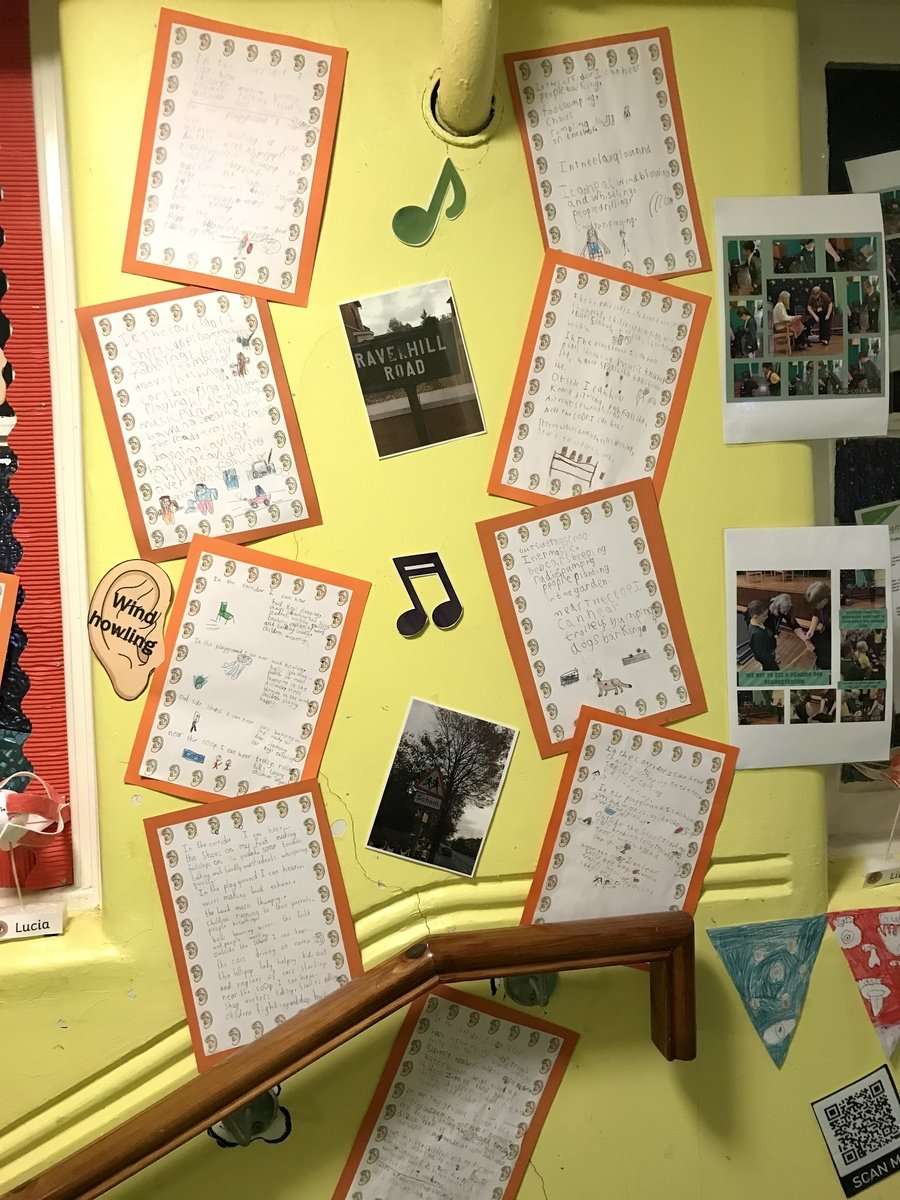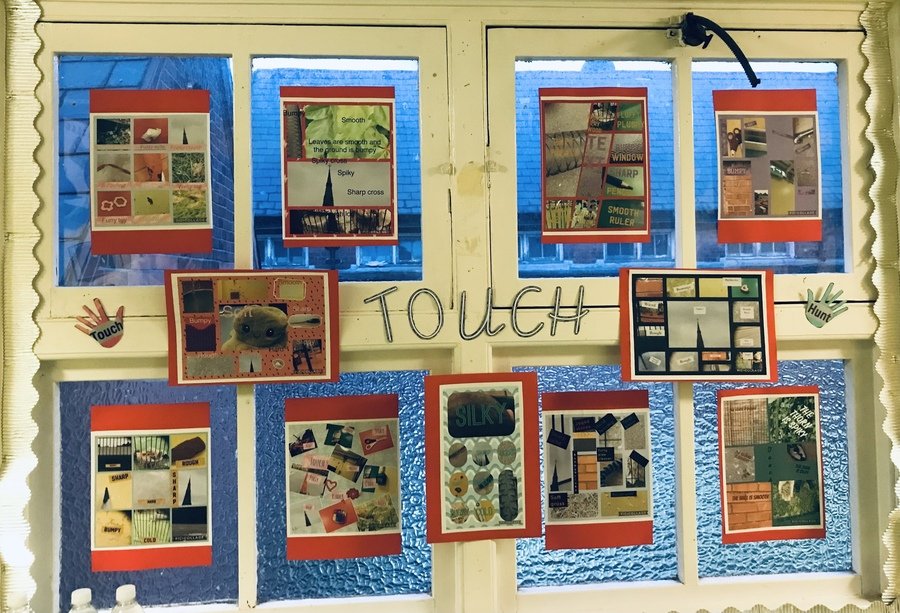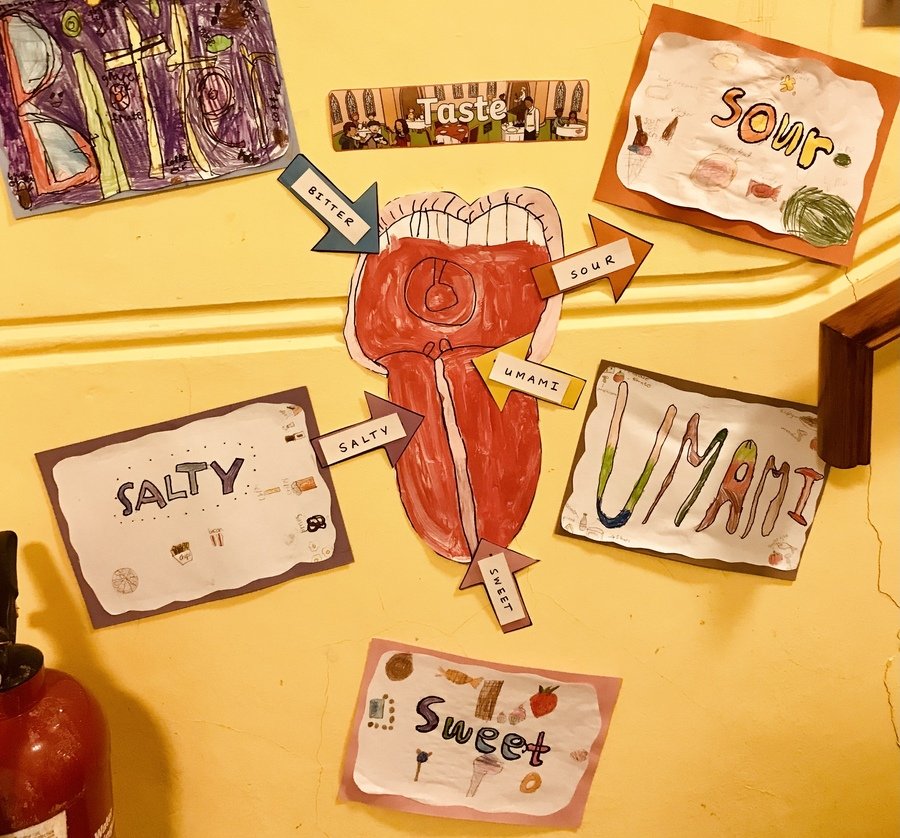 We had a special visitor who came into school to tell us about her hearing loss and how her hearing dog, Edna, helps her everyday. This was a fantastic experience where we learnt how important the hearing dog was in her life and how her hearing aid also played such a significant role.
Have a look at some of our interesting activities using all of our senses. We really enjoyed them!
**OUTDOOR AND PRACTICAL MATHS**
After learning about the properties of 2D shapes, we sorted a variety of shapes using Venn and Carroll diagrams. There are many different ways to sort them: by colour, by number of sides, curved/not curved, straight/not straight and so on. Here is how we sorted our shapes.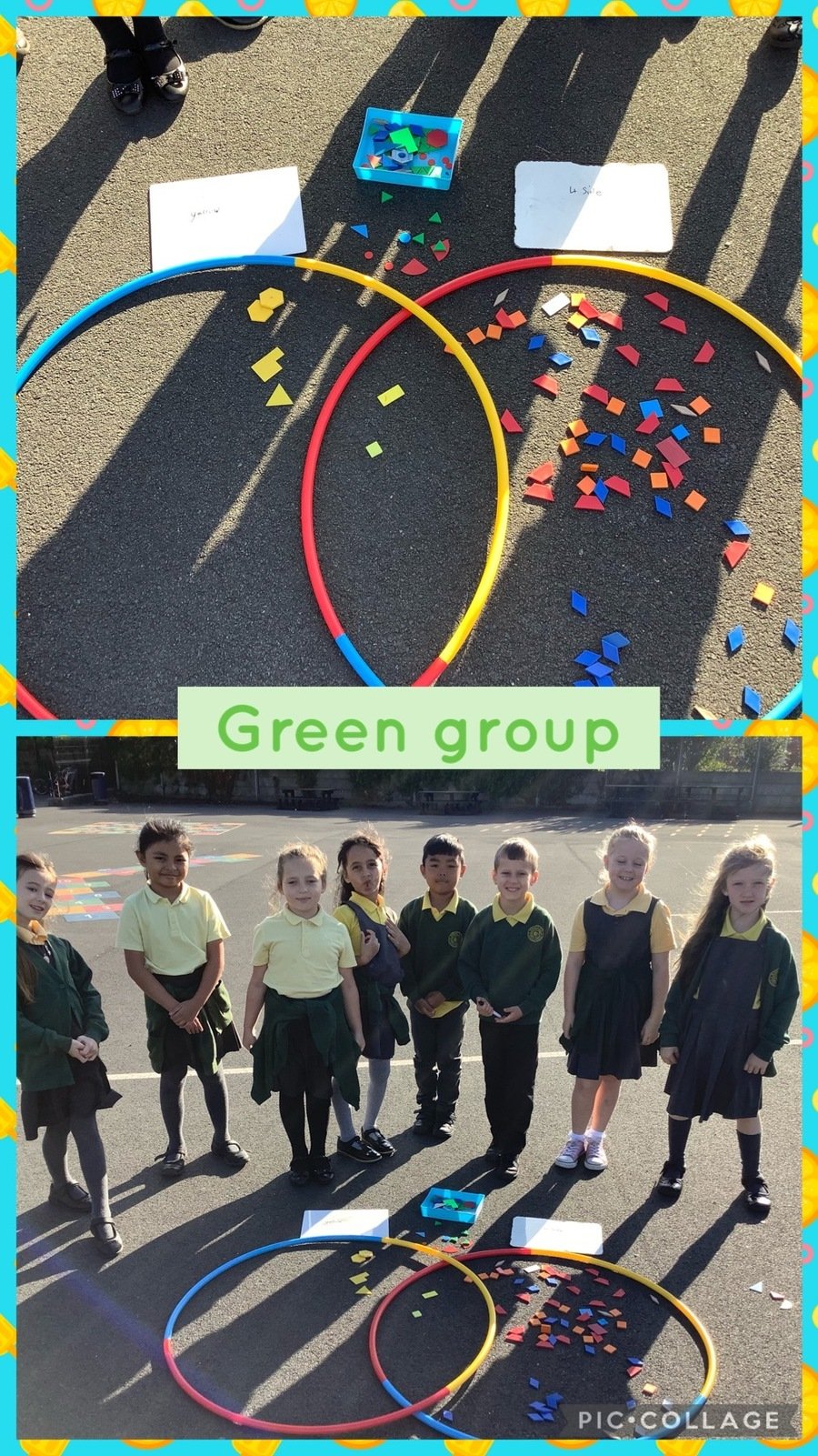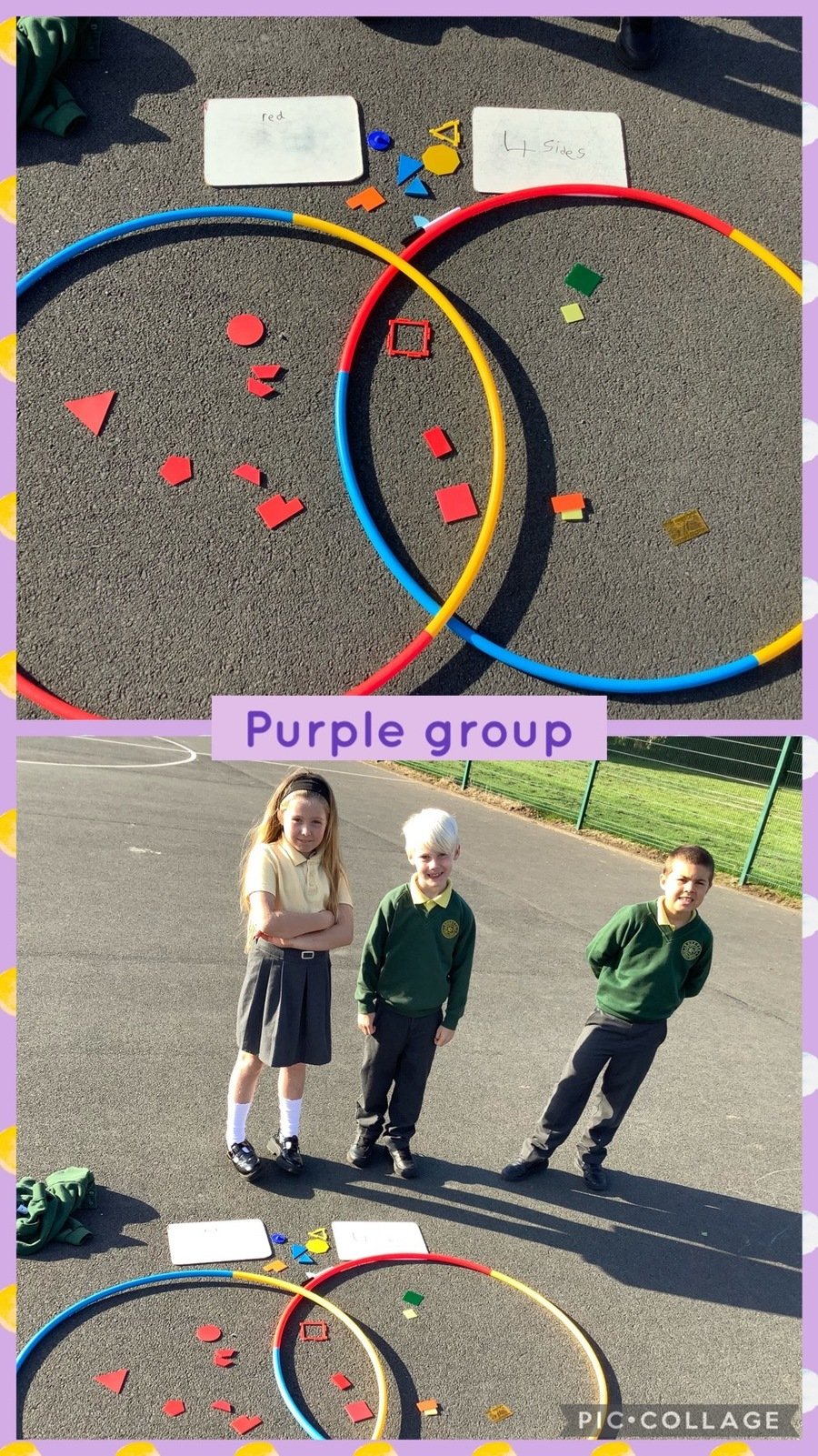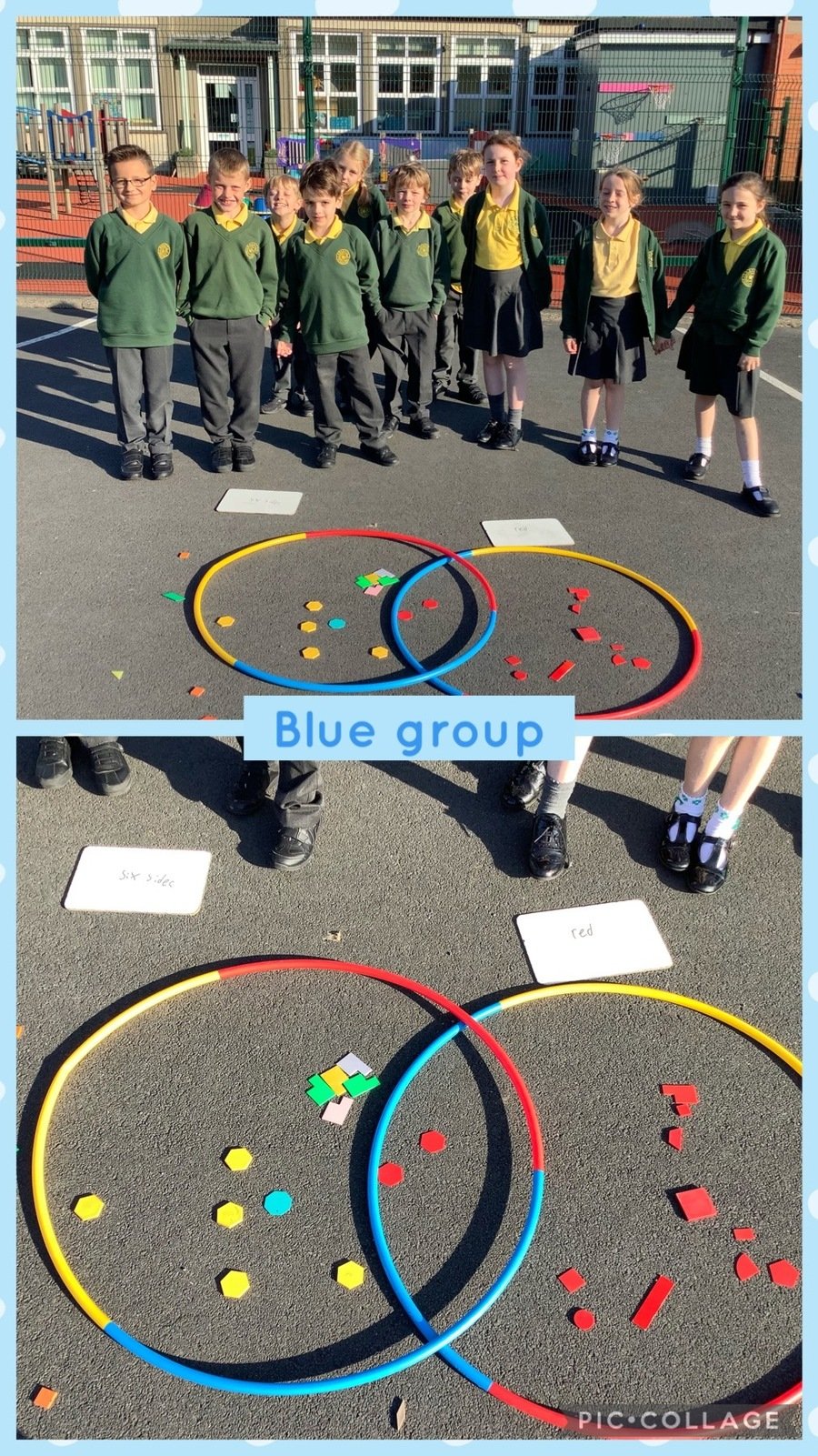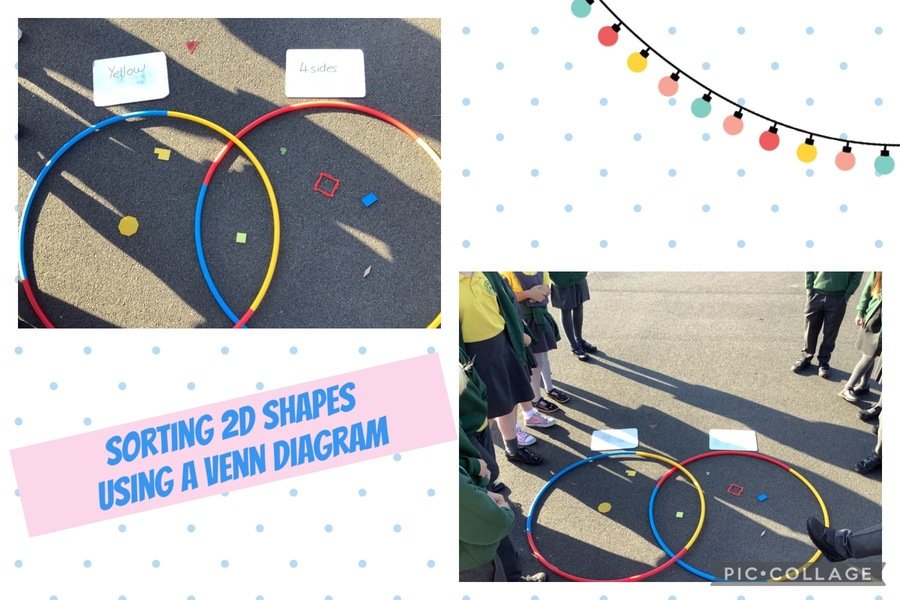 We have been reading The Twits. It has been so much fun! Look at some of our wonderful drama pieces based on some scenes from the novel. Do you recognise any?
We have completed character profiles, comic strips, poems, comprehensions, drawn labelled illustrations of their ghastly garden, invented crazy pranks and written detailed instructions, and even created our own menu inspired by the Twits!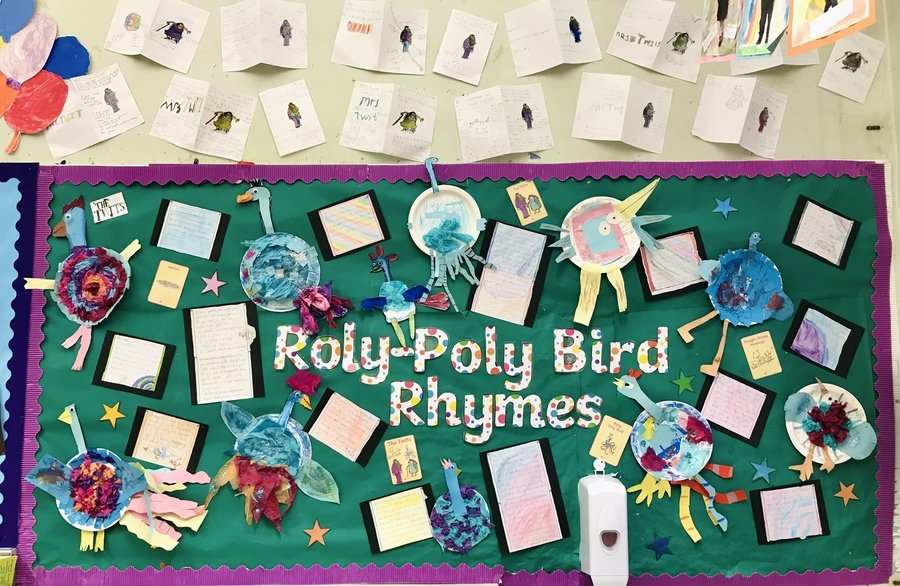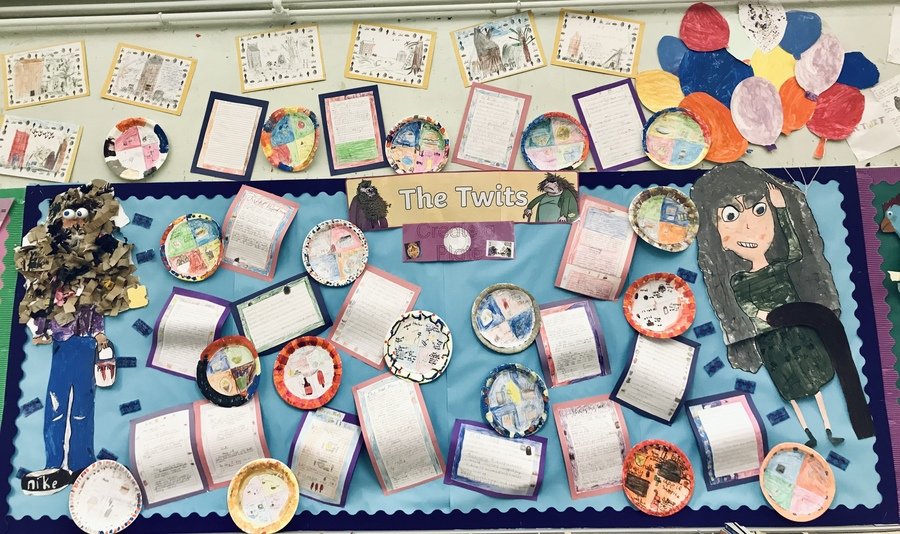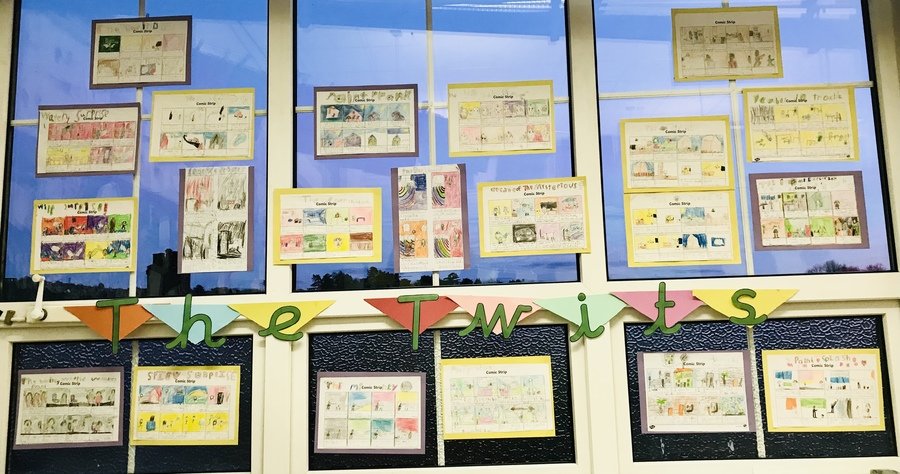 We took part in the City of Belfast School of Music Morning with three other schools. It was such a pleasure to sing and play instruments together, as well as perform our own musical composition!