We are an Eco School
Rosetta Primary was first awarded the prestigious and internationally recognised green flag in June 2015 - a tremendous achievement. We are continuing to raise environmental awareness and were delighted when our green flag status was again granted in June 2018. The school council began selling metal straws to reduce plastic waste in February 2020. Watch this space for more eco ideas becoming actions in Rosetta Primary...
Eco Committee Attends Green Flag Celebration at Belfast City Hall.
We did it again!
On Thursday 17th May, the Eco Committee attended the Green flag presentational ceremony in Belfast City Hall. Rosetta Primary School have been rewarded the Green Flag (the highest achievement) again this year. This is a result of the Eco Committees hard work in setting and achieving the targets in the school's action plans of encouraging biodiversity, reducing litter and improving outdoor learning.
The children got to meet Ecomantella, visit the various exhibits from other schools and local eco businesses and organisations. The day was a great success and the children very much enjoyed having lunch in the Great Hall after the presentation.
Well done to everyone that has taken part this year!
Photo (left to right):
Alexy (P7), Eco Leader for P5S, Reuben (P7), Ellie (P5D),Katie (P6J) and Hannah (P6W),
Please feel free to browse our gallery of photos of this brilliant event below.
Eco Committee Completes Community Litter Pick
On Wednesday 22nd May, the Eco Committee invited community members from local businesses and organisations to take part in a community litter pick. Representatives from each class in Rosetta Primary School were joined by members from St John's Church, Bumbles Daycare and local residents to complete the litter pick.
As a result of everyone's hard we collected four large black bags of rubbish from the streets in the surrounding area of the school.
Thank you to everyone that took part and well done!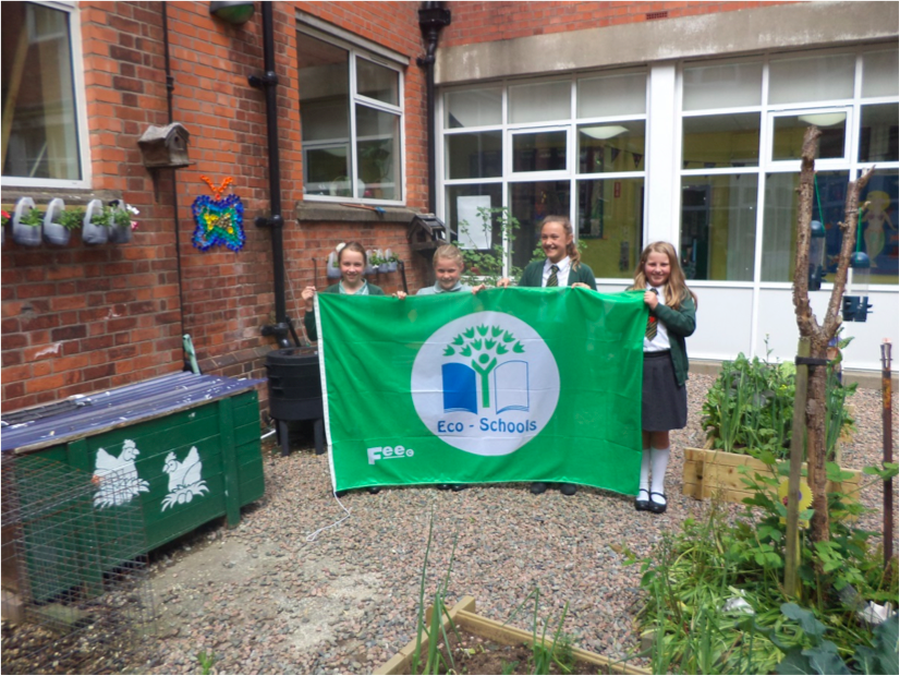 RSPB NI Schools Birdwatch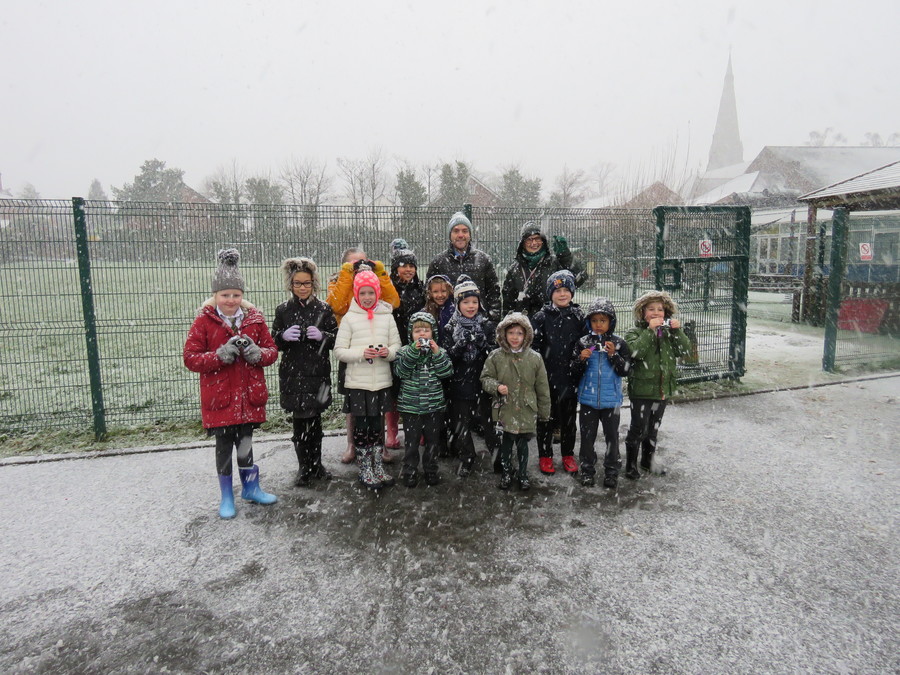 As part of Rosetta's drive to achieve the Eco Green Flag, the RSPB NI visited Rosetta on Tuesday 16th January 2018. Despite the snow, each class braved the weather and took part in the RSPB NI Schools Birdwatch. A great variety of birds were spotted throughout the day in the school grounds, such as starlings, seagulls, wagtails, crows and blackbirds to name a few. Well done to everyone who took part!
Back row – L to R: Ellie (P5D), Hannah (P6F), Katie (P6J), Alexy (P7), Mr Fenton, Miss Brennan (RSPB NI and Board of Governors)
Front row – L to R: Victoria (P5S), Jamie (P1B), Erona (P3M), Tom (P3H), Emily (P1N), Reuben (P7), Joel (P2B), Nathaniel (P2D)
Global Perspectives
Rosetta is part of the Global Learning Programme, an initiative which aims to involve children in critical thinking about the concepts of poverty and inequality in the world and helping our pupils feel they can make a difference.
This year staff are integrating global perspectives in learning across the curriculum.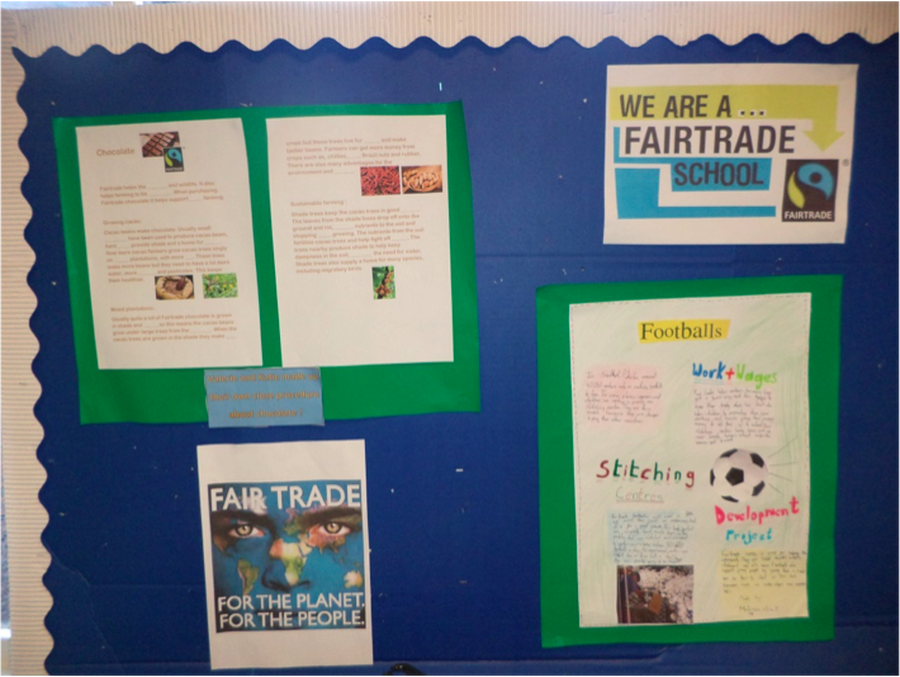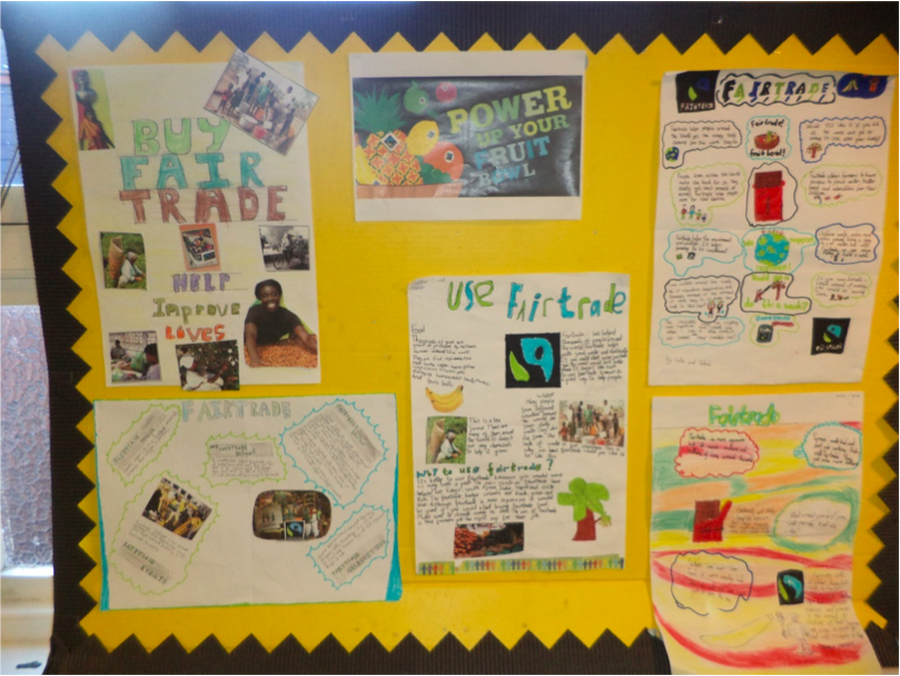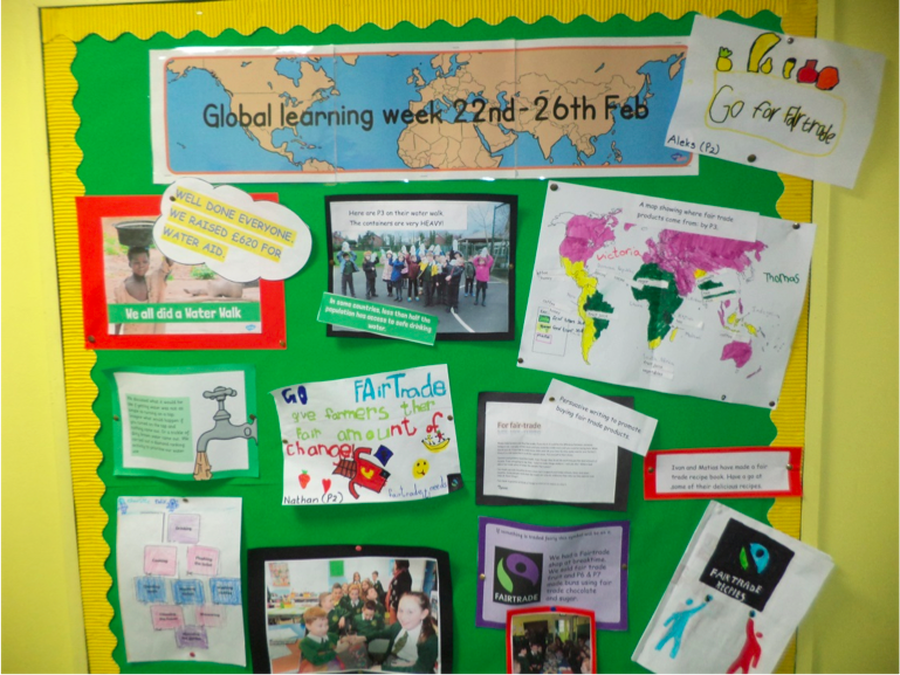 Transport
We are developing our awareness of the environmental and health issues associated with so many cars, and instead encouraging more sustainable ways of getting to school. We have regular walk to school days and had a "Spring into Cycling" campaign which was very successful.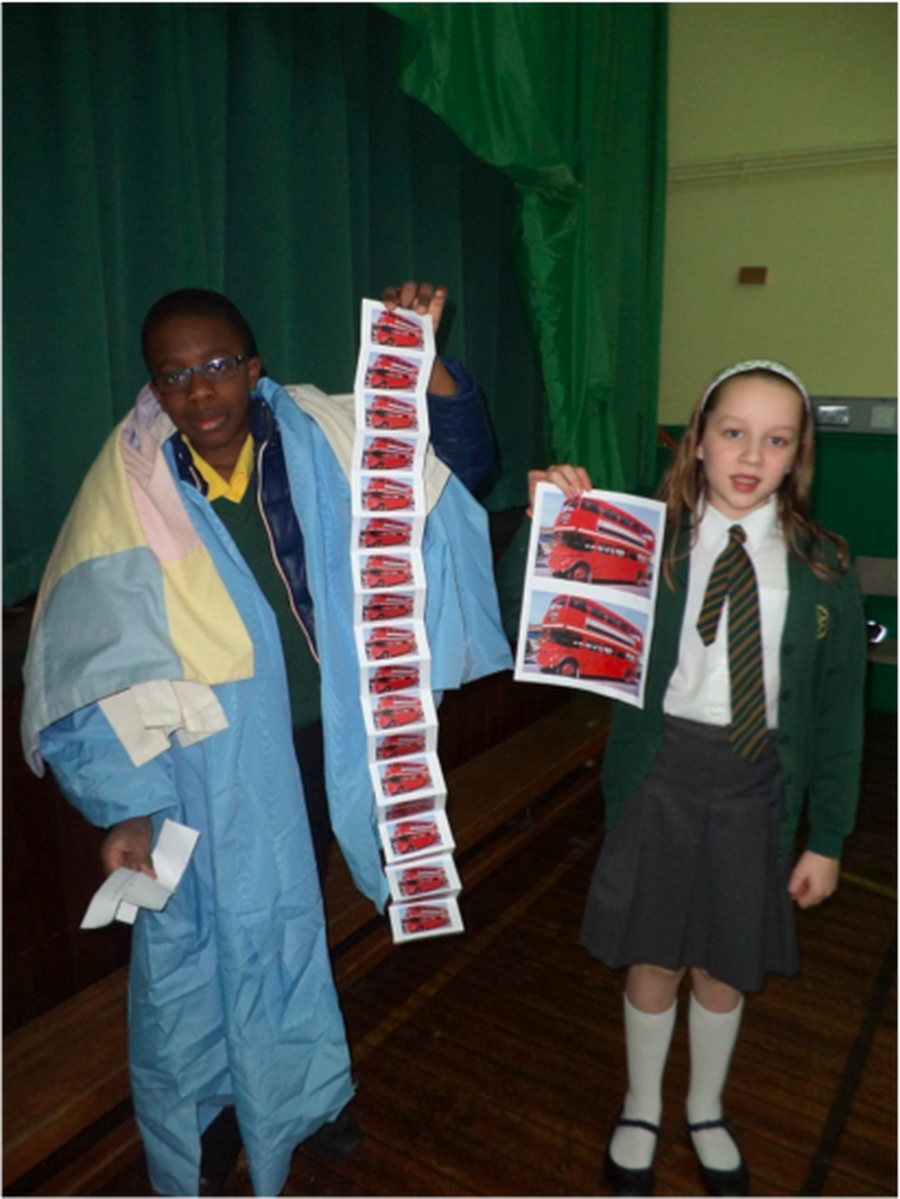 The eco committee led an assembly to highlight the issue of pollution caused by cars.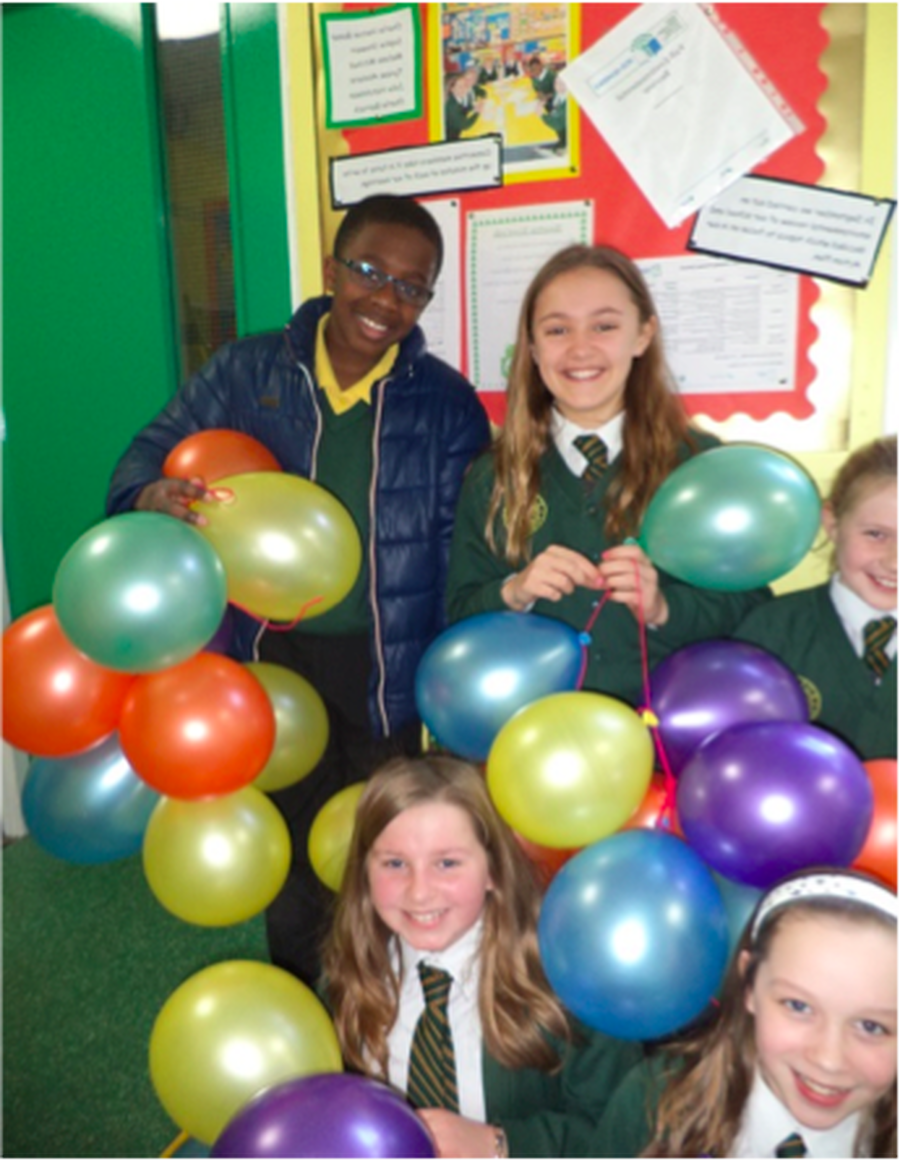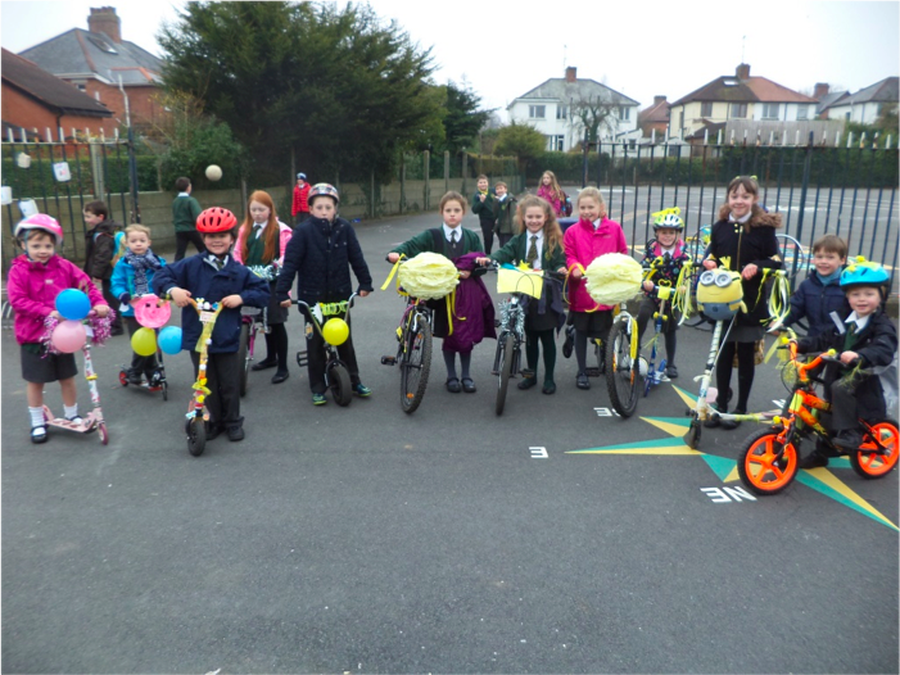 Waste and recycling
We are trying to reduce the amount of waste our school produces and increase the amount that is reused or recycled. All classes have paper bins and we have litter monitors in the playground. We had another successful "Cash for Clobber" clothes collection which raised £120 to buy plants etc for our garden.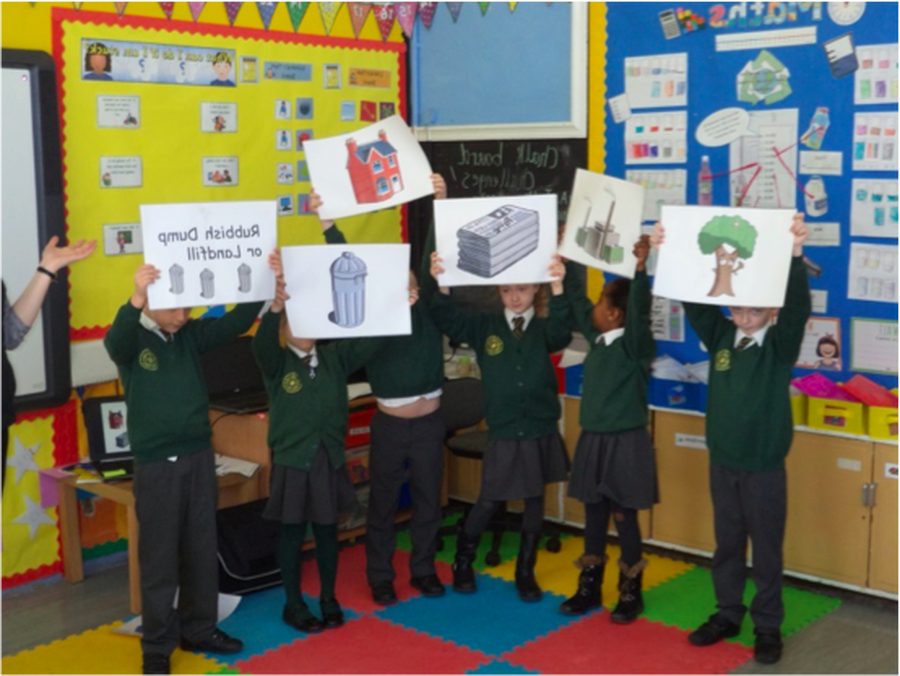 Other eco activities
Each class is working on specific action plans to enhance our environmental awareness.
Thank you for all your continuing support with our eco activities. Hopefully we will keep our green flag- we are being assessed in June so watch this space!
Mrs Buchanan
Eco- Schools Co-ordinator